Quality Work at an Affordable Price
Home remodeling, additions, custom carpentry, exterior improvements, residential repair & maintenance.
Point Pleasant, PA
484-571-6046


Local Food & Family Fun!
Produce, wine, meals, dessert, organic meat, hormone-free milk, gourmet cheese, ice cream, garden center, events.
Doylestown, PA
215-230-7170

Helping Seniors Live Independently
Assisting people facing physical challenges, suffering from dementia, & needing comfort while under hospice care.
Doylestown, PA
215-340-2273

Family Fun is Always in Season!
Garden Center. You-Pick Crops. Fresh Produce. Deli. Bakery. Gourmet Cheese. Local Wine. Birthday Parties. Events.
Yardley, PA
215-968-1670

Serving the Women of Bucks County
The only educational, editorial newspaper providing categorized, objective information targeted to women.
Souderton, PA
215-872-1814

Construction Adventure Park
Diggerland a construction adventure park in New Jersey where families can drive, ride and operate real machinery.
West Berlin, NJ
856-768-1110
WITH THIS COUPON
Use Promo Code BCA18 for $5 Off Online Purchase of Full Day Over 42" Tickets!
Diggerland USA
100 Pinedge Drive
West Berlin, NJ 08091
856-768-1110
https://www.diggerlandusa.com/
Coupons may not be combined.
Not valid with other offers or prior purchases.
Expires: 12/31/18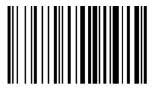 Printed online at Bethlehem-Alive.com.

-Print Coupon
©2018 BucksCountyAlive.com. All rights reserved.
Redistribution of coupons in printed or electronic form is prohibited.